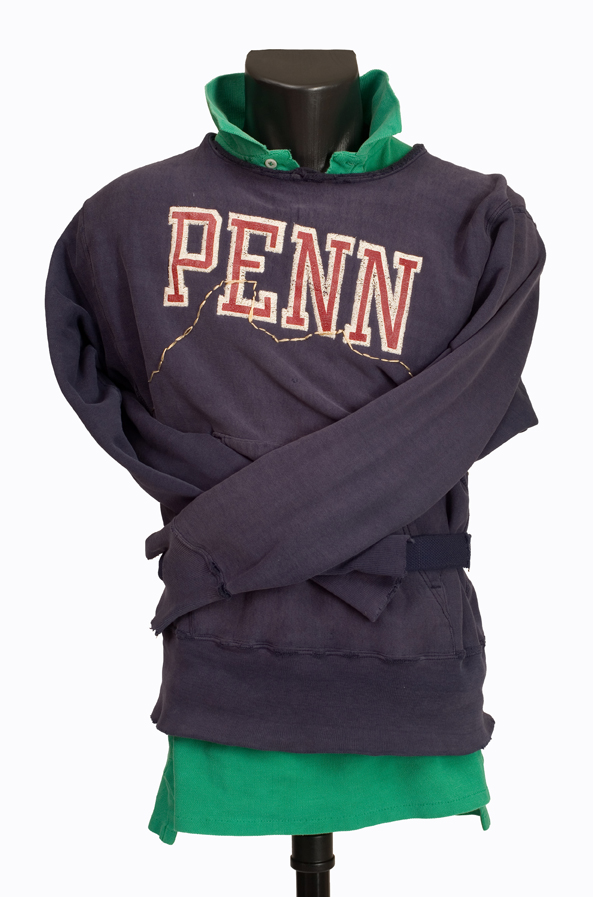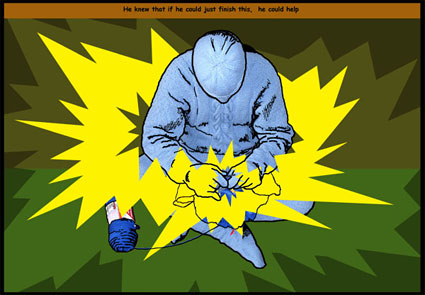 Handymen and Girly Boys: Masculinity, Craft, Culture
curated by maria elena buszek: sherry leedy contemporary art: april 27-june 23 2007
The exhibition Handymen and Girly Boys: Masculinity, craft, and culture spotlights the work of contemporary male artists working in media traditionally associated with "feminine" aesthetics, spheres, and issues to address and subvert gender norms. These artists question fixed definitions and binaries—of art and craft, public and domestic, masculine and feminine—to create new paradigms. Participating artists are Bren Ahearn, Garth Johnson, Charles Krafft, Francis McIlveen, Mark Newport, and Ben Schachter.
Arguably, such questions emerged as artists since the mid-twentieth century have challenged the narrow, elitist and "self-reflective" definitions of art that dominated the "high Modernist" theory of intellectuals such as Clement Greenberg. Contrary to the aesthetic and moral values that Greenberg had previously placed on a male, Euro-centric artistic elite and its specialized audience, early postmodern artists would place great faith in the value of folk and popular arts that had traditionally been viewed as the realm of women and non-Western cultures as a means of communicating beyond an elite community and letting the "real" world back into the art world. It would also bring a political charge to this work and these arts, as evidenced in the use of ceramic, fiber, and bead work by artists—such as Faith Ringgold, Judy Chicago, and Miriam Schapiro—coming from the era's burgeoning civil rights and feminist movements. Eventually, queer activism and theory would add to this critical approach to gendered genres and media, leading to the realization that even seeming constants like straight and gay, and even "man" and "woman" merited scrutiny and deconstruction.
Handymen and Girly Boys
builds on this history of craft culture, focusing upon the work of men whose work addresses the relationship of masculinity and craft in its various permutations. The exhibition will be on view as part of the Thirteenth International Surface Design Association Conference, Mind + Body, at Sherry Leedy Contemporary Art in Kansas City, MO from April 27th to June 23rd 2007.