ARTHI3400-06: Dada and Surrealism
Monday/Wednesday, 4:00-5:20pm
EB217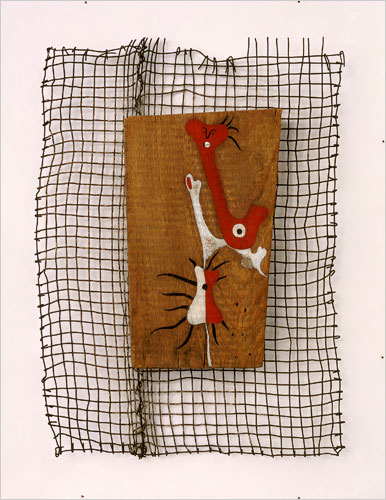 Course description: Dada and Surrealism represent turning points in the evolution of modern art history. Both movements are fundamental to the understanding of both Modernism and postmodernism. This course focuses on the art, literature, philosophy and film of international Dada and Surrealist artists from World War I to the years immediately following World War II.
Lecture links:
Listen to reconstruced Cabaret Voltaire scores by Tristan Tzara, Marcel Janco, and Richard Huelsenbeck
Listen to performances of Hugo Ball's Dada poetry
Listen to audio clips of Futurist compositions played on Luigi Russolo's Intonarumori
Listen to F.T. Marinetti's onomatopoeic Futurist poetry on Ubu Web
Dada and Surrealism in the News:
NEW! MoMA opens Joan Miro: Painting and Anti-Painting
[Read the New Yorker review of MoMA's Joan Miro]
Whitney Museum set to open retrospective of Alexander Calder's Paris years
[Read the New Yorker review of Alexander Calder: The Paris Years]
Paris/New York: Design Fashion Culture, 1925-1940 opens at Museum of the City of New York
Museum of Art and Design reopening demonstrates the continued influence of Surrealism
Martha Rosler on her contemporary uses of Dada photomontage strategies
Pipe, Glass, Bottle of Rum: The Art of Appropriation explores creative borrowing since Picasso
The exhibition Dali: Painting and Film travels to NYC's Museum of Modern Art
On the eve of the sale of the Surrealist Manifesto's first manuscript in May, The Guardian shared an album of Surrealist portraits
The Guardian tracks down Surrealist painter Leonora Carrington for an interview at her Mexico home
Check out Tout-Fait, the scholarly e-journal dedicated entirely to Duchamp!

return to maria buszek's kcai mainpage