DR. MARIA ELENA BUSZEK
ARTHI3406-01:SEMINAR IN NEW GENRES/NEW MEDIA
Wednesdays EB217, 2:30-5:20 pm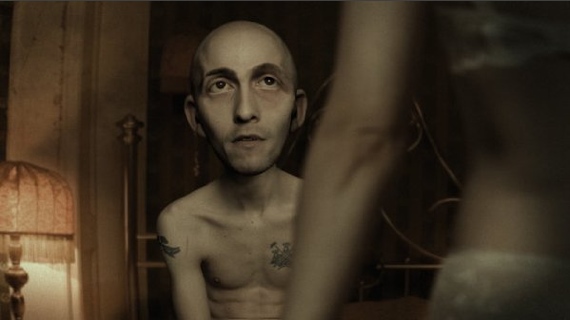 Course description: Since the Industrial Revolution artists have been utilizing and defining new intellectual, scientific, and technological development in ways that have radically extended the conventional media of sculpture and painting. In this seminar, we will study the history and evolution of these new genres and media since the rise of technologically-oriented media and subjects in the early 20th century avant garde to the digital arts of today. We will address the growth and relevance of sound/performance art, film, installation, video, and digital media in the gallery world, and the various dialogues with popular and scientific cultures with which such new media have engaged.
The Whitney Museum Artport: The Whitney Museum of American Art's showcase for internet and digital art.
Tate Modern Intermedia site: London's Tate Museum of Modern art's site for new media. Includes not only art projects but critical writing pertaining to the relevance of digital art and communication.
Rhizome.org: The New Museum of Contemporary Art's web journal dedicated to news from the world of New Media art.
Art in the news:
NEW! Swedish sci-fi animation film Metropia at the Tribeca Film Festival
University of Westminster exhibits the work of Arte Povera pioneer Jannis Kounellis
Tate Museum archives and puts online decades' worth of artists interviews from Audio Arts magazine
Powerpoint meets military strategy, with disastrous results
Pioneering photographer Eadweard Muybridge retrospective opens at Corcoran
New Museum revives E.A.T. concept with their 7 on 7 series
[Go to the New Museum's 7 on 7 schedule]
Video games as art? Roger Ebert thinks not! Read some thoughtful responses to Ebert's recent, controversial claim.
London's Guardian mulls over the lingering appeal of Polaroid in the digital age
[Go to The Impossible Project's website]
NYTImes explores how humble technologies are a powerful tool in the developing world
Victoria and Albert Museum shows legendary costumes of the Ballets Russes
Laurie Anderson and Marina Abramovic in conversation from the archives of BOMB magazine
Steve McQueen unveils his series of Iraq war casualty postage stamps
MoMA rethinks the retrospective for performance art in Marina Abramovic: The Artist is Present
Museums mull over the future of performance display, archiving, and "reperformance"
Tino Seghal's Guggenheim performers discuss the exhausting and enlightening experience
Animal Collective takes over Guggenheim for Transverse Temporal Gyrus
Debord-influenced architect, Claude Parent is subject of a Paris retrospective
Serpentine Gallery opens retrospective of Richard Hamilton's work
[Go to Serpentine's website for Richard Hamilton: Modern Moral Matters]
Whitney Biennial opens its "spartan" and "solid" exhibition
[Go to the Whitney Museum of American Art's 2010 Biennial website]
New documentary explores Nazi propaganda in German popular film
MoMA opens retrospective of multimedia artist William Kentridge: Five Themes
Banksy grafitti documentary debuts at Berlin film festival
Video short documenting Francesco Vezzoli/Lady Gaga/Bolshoi Ballet mash-up at MoCA-LA
Whitworth Gallery's wallpaper show rethinks "new media" and "installation art"
Video artist Steve McQueen on "crossing over" into mainstream filmmaking
University dancers choreograph a work for Twitter and Wii
Luciano Chessa's homage to Futurism among standouts of Peforma 09 festival
Moscow's Tretyakov Gallery exhibits documents from the avant-garde Ballets Russes
Tino Seghal's elusive performance art to take over Guggenheim rotunda
[Read the NYTimes review of Seghal's work at the Guggenheim]
Cooper-Hewitt's Design U.S.A. exhibits familiar objects in hi-tech new way
Matthew Darbyshire's sneaky digital photos imagine a 21st-century dystopia
"User anthropologists" explore whether technology can curtail global poverty
[Go to Jan Chipchase's Future Perfect blog, tracking his user studies from around the world]
Laurie Anderson talks about her performance piece, Homeland
[Go to Laurie Anderson's website for more information about and tour dates for Homeland]
In the midst of Utah's Spiral Jetty debacle, Dia Foundation's Lightning Field faces development crisis