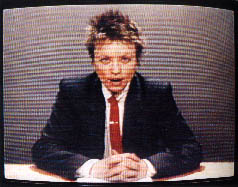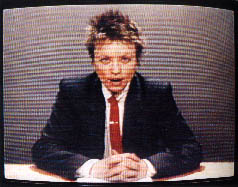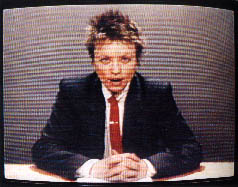 New Genres/New Media: Virtual reserves
[new reserves and "lecture links" will be added each week]
January 27th:
LECTURE LINKS:
Excellent link site to various animations derived from Eadweard Muybridge's motion studies
Cinematheque Francaise: Etienne-Jules Marey: Movement in Light exhibition site [French-language site: fewer broken links]
[See also the Musee d'Orsay's recent Marey exhibition site, Movements of Air]
Read more about Sergei Mikhailovich Produkin-Gorskii's pioneering color photography experiments
February 3rd:
LECTURE LINKS:
Watch George Melies' A Trip to the Moon
Listen to more of Luigi Russolo's scores for Intonarumori
February 10th: NO CLASS (College Art Association conference): watch for next week's reserves!
February 16th:
LECTURE LINKS:
Watch Samuel Beckett's only film, Film
[Read director Alan Schneider's essay on directing Film from Beckett's script]
Watch the BBC Symphony's debut orchestral performance of John Cage's 4'33" in 2004
Watch documentary on William Burroughs' work and life, Burroughs: The Movie
Read more of Allan Kaprow's writings on performance art, and recorded examples on Ubuweb
February 24th: No virtual reserve materials this week.
LECTURE LINKS:
Watch Merce Cunningham's 1964 choreography for Septet
Watch excerpt from Robert Rauschenberg's Pelican
Read the Marshall McLuhan issue of Aspen magazine, featuring work by John Cage and Grace Glueck
March 3rd:
LECTURE LINKS:
Read Thomas Doherty's Chronicle of Higher Education piece on Web film criticism
Read Thomas Levin's interesting analysis of Guy Debord's tortured relationship with film and TV
March 10th:
LECTURE LINKS:
Watch Robert Morris and Carolee Schneemann in Site
Barthes' "text" in action? Spike Lee's use of Aaron Copland in He Got Game
March 17th:
NO CLASSES: SPRING BREAK!
March 24th:
LECTURE LINKS:
Watch Robert Smithson's Hotel Palenque (1969), and (with wife Nancy Holt) the very funny East Coast/West Coast (1969)
Stills and excerpt from Nam Jun Paik's Global Groove (1973)
Read New York Times Magazine feature on Germano Celant and the Prada Foundation
Bruce Nauman's Stamping in the Studio (1968) and other early film and video pieces
Vito Acconci's Theme Song (1973), and other early film and video pieces
March 31st:
April 7th:
April 14th:
LECTURE LINKS:
Laurie Anderson's music video for "O Superman" (1981)
Paul McCarthy discusses some of his early video work
BBC Interview with Mona Hatoum regarding her work's physicality (including Corps Etranger)
Watch a seclection of video work by Pipilotti Rist
April 21st:
LECTURE LINKS:
Watch Bill Viola's Sweet Light (1977) and Viola interview about and excerpts from Ocean Without a Shore (2007)
Takeshi Murata's Monster Movie (2005) and Silver (2006)
Watch a selection of Ryan Trecartin's films (including I-Be Area [2007])